September 29th, 2011 |

Author:
Vanessa Warren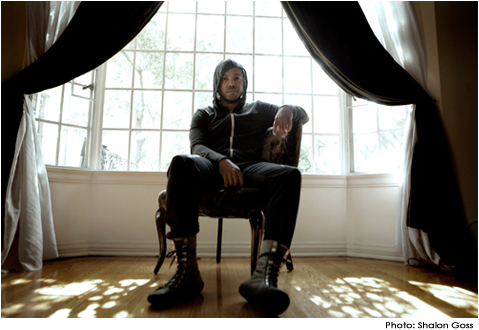 During the summer, Van Hunt started peppering the internet with songs leading to the release of his fourth studio album, What You Were Hoping For? And it is exactly what was hoped for and quite unlike anything he has released to date. Vocally, it is very Van Hunt, but musically he delves deeper into his dance with rock, skirting into the sound of punk music in places. If Sid Vicious was able to sound melodic during his time with the Sex Pistols, then Van Hunt is who he'd want to sound like. The era of his debut album back in 2004 has been left at shore while Hunt is riding the waves of freedom, with his roots in blues and funk firmly planted in cargo.
What You Were Hoping For? is his most daring project, lyrically eclectic, less about love and feelings and more about human conditions, such as the funk based "Designer Jeans" where he talks about people who hide behind or even squeeze inside labels, where he sings, "I know it feels more comfortable inside your status symbols." On "A Time Machine is My New Girlfriend," Hunt correlates a relationship to a time machine, where the courting part of dating is the time machine bomb about to go off, and perhaps when the machine ticks and explodes, is the point when it turns into love, and all the games of uncertainty cease. The most tender part of the album is the ballad "Moving Targets," where he sings of a conflicted relationship he can't seem to hold onto, and gently sings, "Moving targets are so hard to hit but tonight I got you in my sights, I can't miss." Sonically, What You Were Hoping For? is an adventurous journey containing impeccable songwriting which paint vividly, yet real stories. With each listen, your sensors latch onto something new. Check out a couple of songs below, then head over to iTunes or Amazon to get yourself a copy; you deserve it!
Visit VanHunt.com to find out when he will be performing in your town!
One Response to "Van Hunt – "What You Were Hoping For?" (Audio)"