October 17th, 2012 |

Author:
Vanessa Warren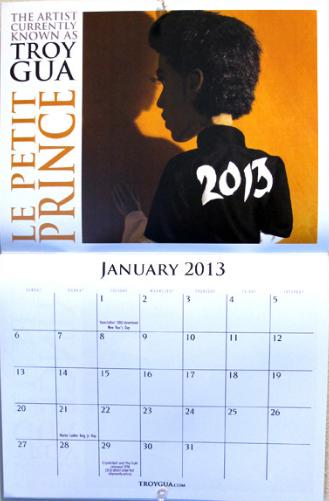 Dearly Beloved, We are gathered here today, for this little guy named Le Petit Prince!
If you've been following me on Twitter, you'll know about my obsession with Seattle-based artist Troy Gua's creation, Le Petit Prince. I am completely overjoyed to find out that I can now adorn my workspace and kitchen (and those of friends too!) with this gorgeous calendar for 12-months next year! It features photos from the Le Petit Prince series, some of which are never-before-seen images to make you fall deeper in love this famed little guy, and it opens to the dimensions of 11 x 17 inches. You need this calendar in your life – not only for yourself but also to give as gifts to others. Visit Troy Gua's Online Store to make your purchase(s) — they will not last!