April 24th, 2014 |

Author:
Vanessa Warren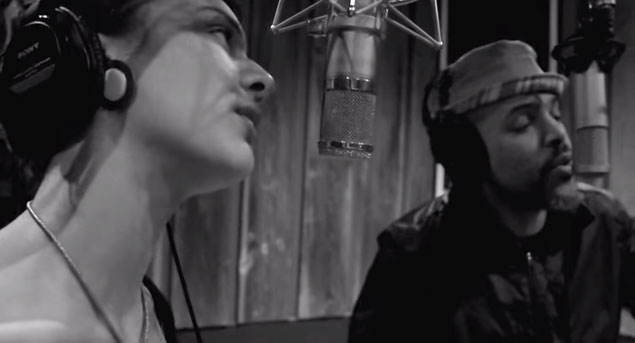 The Decoders, a production trio based in Los Angeles are certainly making their mark. Working as studio production and live band for acts such as Kelis, Rhye, and Hollie Cook, the dynamic trio who comprise of Todd M. Simon, Itai Shapira, and Adam Berg decided to decode music from the 60s, 70s, and 80s, their way. Artists such as Coco O (of Quadron), Noelle Scaggs (of Fitz & the Tantrums), Leon Ware, Raul Midon to name a few, have lent their vocals to The Decoders reinterpretations of classics which range from lovers rock to dub, Brazilian and psychedelic soul.
Currently working on their next album Adventures From Paradise: A Tribute To Minnie Riperton Vol. 3, scheduled to release later this year, they called on Mara Hruby and Van Hunt on the classic soul song "Respect," made famous by Otis Redding and Aretha Franklin. Seeing the names Van Hunt and Mara Hruby together, a tender experience is expected. Taking "Respect" from a hard hitting, politically liberating, belting song to future soul with jazz undertones as Hruby's tender vocals glide and Hunt shadows her phrasing, gives "Respect" brand new meaning. Let's simply say it, "Respect" has successfully been — decoded.
To hear more from this dynamic band, check out their Bandcamp and iTunes.