Thursday, July 26th, 2012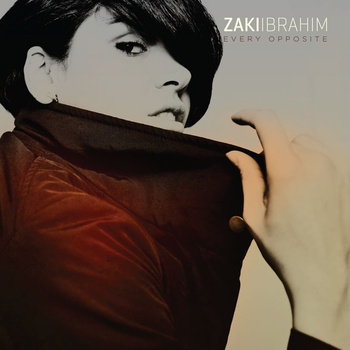 Zaki Ibrahim, a Canadian-born singer and songwriter, has been on the independent music scene for quite sometime. Having previously released two EPs, Eclectica in Purple and being featured on the Spoek Mathambo's "Don't Mean to Be Rude" single, earned her quite a bit of acclaim, receiving a Juno Award nomination in 2009 for Best R&B Artist on the King Britt remix of her track "Money," from Eclectica in Purple (hear it here). Partnering with producer Tiago Correia-Paulo, they provided the soundtrack for South African film Otelo Burning.
Now with her debut album Every Opposite, we are given a complete fusion of all that makes Ibrahim — pop, indi, soul, hip hop, and afro beat sounds. Produced by Tiago Correia-Paulo, Kenyan producer Wawesh, South London production team LV, and Canadian-Ghanaian Rich Kidd, they offer sounds that fit Ibrahim's vocal aesthetic perfectly. If we had to compare Ibrahim to any particular artist, it would have to be Esthero, as there is no one style to define them; they are chameleons who push beyond whatever style they caress, while uniquely remaining themselves.
Every Opposite is a mixture of sounds, with Zaki's vocals complimenting every track lusciously. What makes this album a sensory treat is not knowing the direction it may take you, and being submersed by journey.
Below is the video for the second single off the album, "The Do." Check it out, then head over to Bandcamp to  hear and purchase a copy of Ibrahim's debut well done!

&nbsp