Wednesday, June 15th, 2011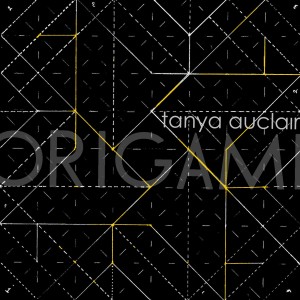 Tanya Auclair is one of those quintessential artists, a non-conformist pushing themselves through boundaries to move out of comfort-zones. With the release of her debut EP last July, Thrum, which brought in sounds of the doowop and electronica with raw drum and guitar melodies, it was no surprise that she ended up collaborating with Tomatom the French aka Yult, with The Animal Inside back in February of this year. Now with the release of her second EP, Origami, where the themes take from the Ancient art form of the triptych, which is three-part panels of pictures or carvings placed together — in the instance of Origami — it is the stories about making (Origami), change, (Sverige) and chance (Fluke), basically describing Tanya's musical journey. Her use of the ukulele, a microkorg, bass, the mbira, and her voice, give us these uncanny sounds that are refreshing to hear during these times of over production. Check out "Fluke" short video below, which is directed by Eleni Savvidou, then head over to her Bandcamp page to get a free download. First 1000 downloads are free; so act now!
Tanya Auclair – Origami EP Trailer from Tanya Auclair on Vimeo.