Tuesday, July 24th, 2012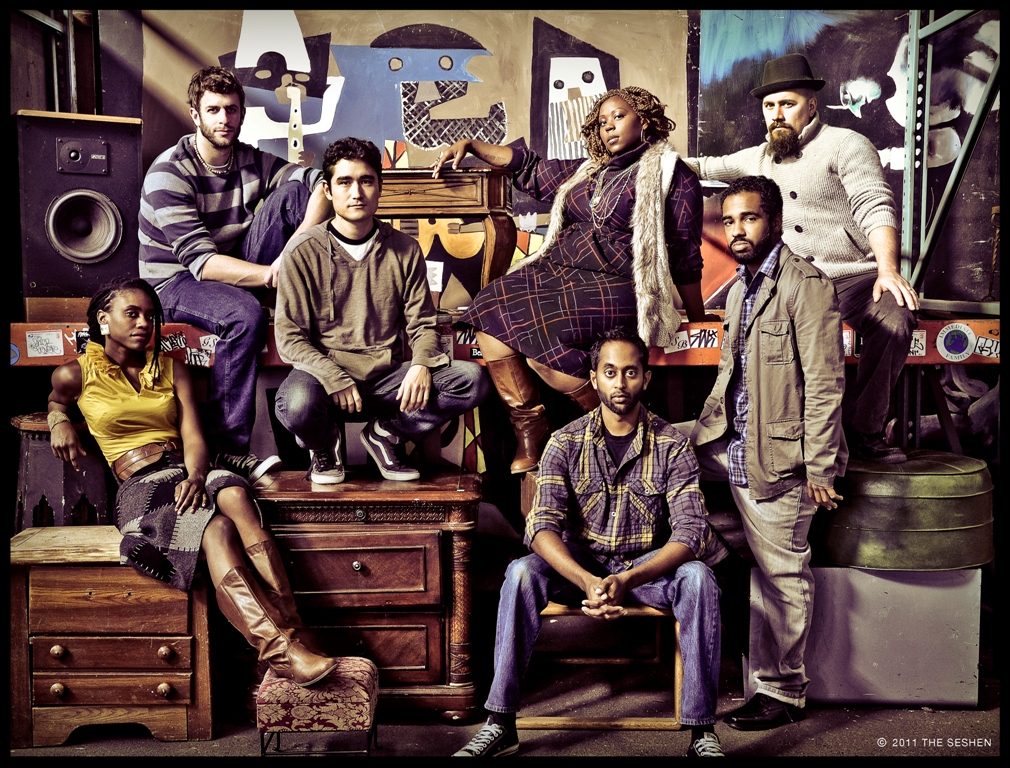 The first time I heard The Seshen's music I became a fan. Their style and presence isn't one that beats you over the head with a million repeats or a bunch of paid for advertising.  More so, their sound creeped up on me and smiled with love and humility. Before I knew it, I was attending their record release party for their self-titled debut LP this past spring at Oakland's Vitus. Kumar Butler (synchronize/sampler),  Akasha Orr (vocals),  Chris Thalmann (drums),  Aki Ehara (bass), Mahesh Rao (Keys), Lalin St. Juste (vocals), and Mirza Kopelman (percussion) make up The Seshen, a San Francisco based group that draws from many influences such as Little Dragon, Beach House, and J Dilla.
With a diverse sound not easily pigeon holed, they are among some of the illest new bands in rock, electronic,  dub,  funk, or rhythm and blues pulling from wherever it feels good. And if their debut LP is any sign of the future, we can expect great things from this band of creatives.
My favorite tracks off their LP are "Pieces" and "Upside Down." On "Pieces" the vocal  phrasing, chords, heavy bass, and lightness of the beat are just incredible — a grand slam out of the park. You could play this in a high-speed car chase, a cultural initiation, or an elevator ride involving eye contact with some one special. "Upside Down" is like a foggy day of twists, turns, and graceful re-routes; all handled with the optimism of a strong but flexible will. The highs, harmonies, dreamy notes of the vocalists are just enchanting. I feel like I just landed in a new city by accident, but decided to stay and see where the next cab will take me. The keys, vocal samples, and synthesizer make the ride feel funky, bumpy, and interstellar.
Now with an official video for "Oblivion," you can see the group bask in their creative glory. If you missed this, you can hear their entire LP on their Bandcamp page. Support indi artists!