Thursday, July 26th, 2012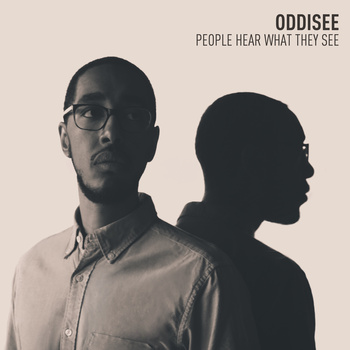 Oddisee is one of our favourites on Muphoric Sounds; apologies for not posting this sooner!!
Steadily solidifying his position within independent hip hop with stella productions, every release is a great observation of hearing an artist push and stretch himself to new heights. Continuing with his quest to be in alignment with the earth, the theme of People See What They Hear represents outside environments, observing his surroundings to create music from it. As Oddisee explains, "By having a visual representation of my subject matter, my hopes are that the listener will see them through the worlds and melodies of my songs." With a little help from his go-to crew, Olivier Daysoul, Diamond District, Tranquill, and Ralph Real, People See What They Hear has a R&B feel that clings tight to real instrumentation sounds, while looping it right back to hip hop. Oddisee deserves your money; support indi artists and get yourself a copy!