Saturday, May 16th, 2009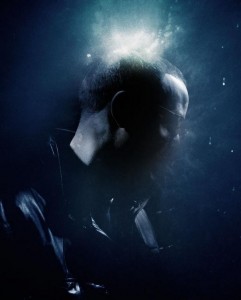 I'm kind of digging this guy called Dolphin, not only because his music is good, but because he incorporates Minneapolis sounds into this music without being obvious (i.e. Theophilus London). Dolphin has been on the circuit for quite sometime and not many are privy to his talents. A singer/songwriter/multi-instrumentalist/producer, with over 30 self-produced full projects under his name, I scratch my head as to why he hasn't gotten his years in the sun yet. His music is a culmination of all sorts where he often sings in falsetto.
After being on the Benji B's 1Xtra Show on BBC Radio lead Dolphin to create songs for a couple of clothing lines (Akademiks and PRPS Jeans) to help build their brand identities, and then the opportunity to write the musical score for the independent film Praxis. Having worked with Ge-ology, Waajeed of the Platinum Pied Pipers, Spank Rock, Anti-Pop Consortium, and Primus Luta, this New York native needs more love.
The Mono vs Stereo EP consists of five songs available for download on Dolphin's blog. These songs don't give a true taste of who he is as an artist, so you must check out his blog where he frequently gives away music. Below are my favorites from Mono vs. Stereo and "Hands Don't Work Anymore" taken from Angels in Outposts, a song I'm kind of digging due to its raw and uncut nature. Let me know your thoughts on Dolphin.