Tuesday, June 19th, 2012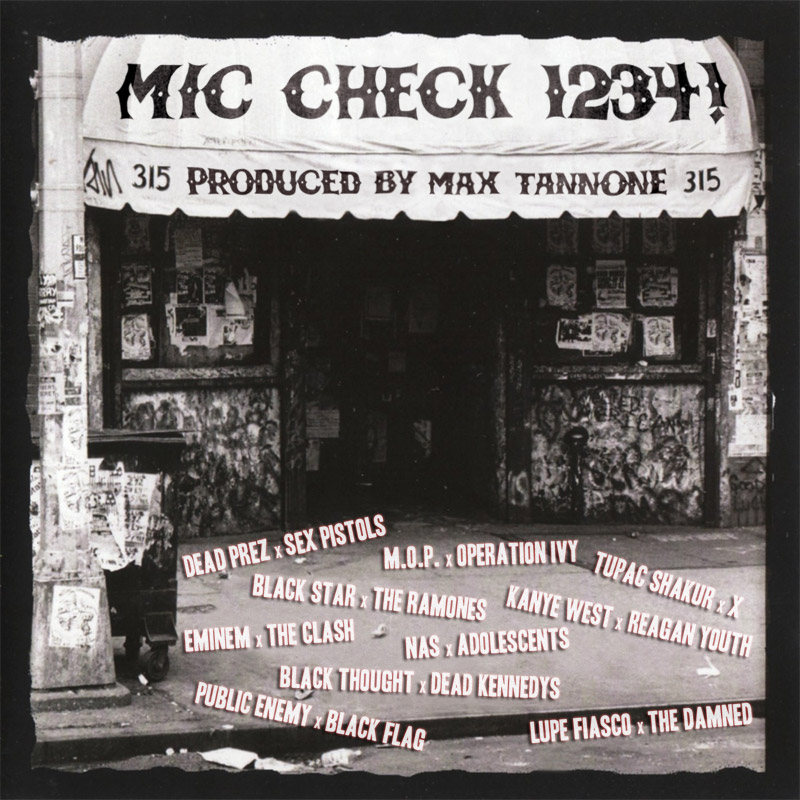 Max Tannone has this uncanny ability to marry two musical elements together and create something that is so uniquely fresh, you'd wish you drummed up the idea. Since hearing his critically acclaimed remix projects Jaydiohead, Ghostfunk, and MosDub, I personally have been picking Tannone's brain with the idea of doing something with Bjork. Still trying to figure the best suitors.
Now with Mic Check 1234!, Tannone brings two unlikely musical genres together — Rap and Punk — both starkly different musical forms but represent a level of rebellion, against the status quo, where social inequality is highlighted throughout the music. He chose his favourite emcees, Dead Prez, Black Star, Eminem, Tupac Shakur, Nas, Public Enemy, and Kanye West, those who are more conscious in lyrical content and fused them against legendary punk bands, from The Ramones, The Clash, Sex Pistols and more. What's particularly interesting, is how the vocal choruses of the original punk tracks are used as the hook and they work perfectly! Really dope; get your free download!
If you're unfamiliar with Max Tannone's work, check out the other projects on his website.