Friday, July 24th, 2009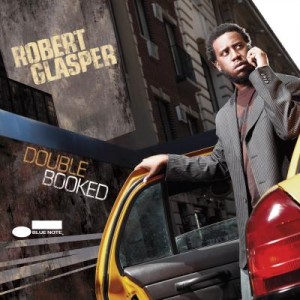 My affinity to jazz is limited to the jazz masters and jazz infused music, however listening to Robert Glasper makes you want to bathe in jazz, eat jazz, sleep with jazz, damn it, even dream in jazz. Double Booked, his third Blue Note album, Glasper pulls us into the spectrum of his musical life. Leader of an acclaimed jazz trio, consisting of his longtime bassist Vincente Archer and drummer Chris Dave, and being the most sought after first-call sideman for artists like Mos Def, The Roots, and Q-Tip, Double Booked secures his position as a key player in modern jazz. The album is split between The Robert Glasper Trio, which is the showmanship of his jazz expertise and The Robert Glasper Experience which illustrates that the boom clap is instrumental to rap music. Refashioning Herbie Hancock's "Butterfly" and giving it that J Dilla edge, it's no wonder that progressive soul singers and alternative rappers alike are clamoring to work with him.
Currently touring with Maxwell on his BLACKsummer's Night Tour, Double Booked is scheduled to release August 25th. You can Listen to the full album on his Blue Note website. Just open a separate browser window and have this flow through your computer speakers. One of my favorites, and there are many is the pure beauty in "All Matter" featuring Bilal Oliver. Check it out below.
Now go and listen to the full album and mark your calendar with the August 25th release date! You're going to love it.