Wednesday, December 21st, 2011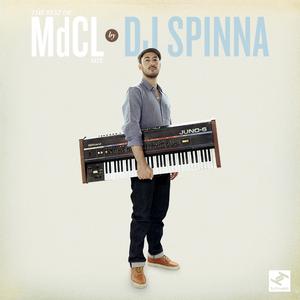 Well, this was a lovely surprise! Legendary DJ/Producer DJ Spinna has put together an incredible mix of his favourite Mark de Clive-Lowe tunes, which include remixes and collaborations with Kenny Dope (Masters at Work), Phil Asher (Restless Soul), Zed Bias, Spinna himself, to name a few. This 34-track collection of MdCL's music, travels through many genres — soul, downtempo, house, and alternative sounds; a great treat to round the year out with.
Mark de Clive-Lowe released Renegades, his ninth solo album last month on TruThoughts Records and can be purchased from the following links:  Amazon | iTunes.
The Best of MdCL Mix by DJ Spinna is available for free download at the following sites Soundcloud | MixCloud – or you could just play it here while you pursue Muphoric Sounds.
The Best of MdCL Mix by DJ Spinna by Tru Thoughts