Wednesday, August 4th, 2010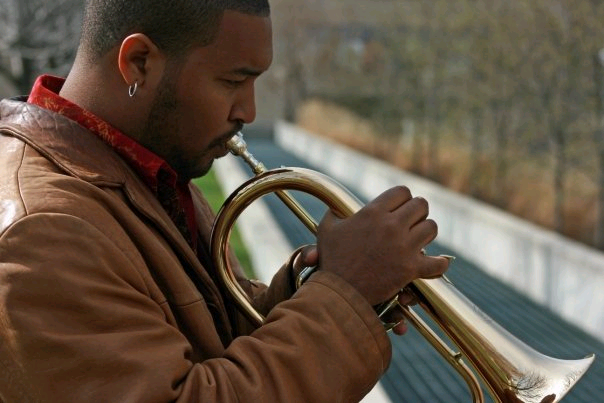 Born in Baltimore and raised in Baton Rouge, Louisiana, Kafele Bandele is a trumpeter, composer, and producer of what he calls "cool fusion," best described as an amalgam of fine jazz infused with the richness of hip-hop. A graduate of Jazz Music Theory from Southern University in Baton Rouge, he quickly established a reputation by performing at various venues in Louisiana, Georgia, Texas, and Alabama. After moving to Chicago, his career as a musician quickly elevated locally gaining the attention to travel the country doing what he loves.
The featured video, "Stone Crazy," is a part of a compilation by Do It Now Recordings entitled Giant Steps Back From Miami. "Stone Crazy" comes with a lush laid-back jazzy groove, smooth basslines, with an echoing trumpet which plays as response to the vocals. It is no surprise that five producers created their own interpretations of the song, leading Do It Now Recording to release  "Stone Crazy (The Remixes)." The featured producers are Thee Gobbs, Nastee Nev, Bassruu, Lips, and SoulAGENDA. Check out the remixes here.
Keep your eyes on the look out for this talented artist, who is hard at work on projects to come through his label K. Kapano Records.