Friday, March 15th, 2013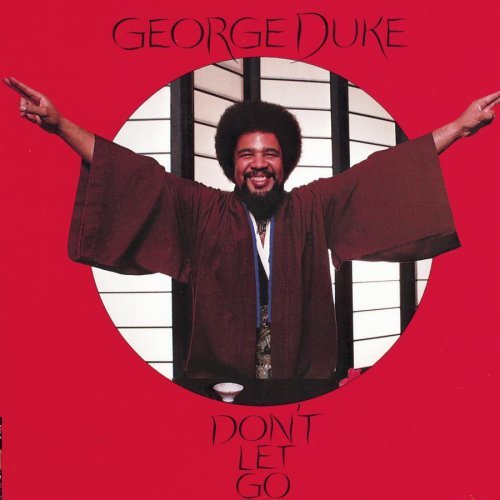 George Duke was born in San Rafael, California and raised in a historically black neighborhood Marin City. Influenced at an early age by artists such as Duke Ellington, Les McCann, Cal Tjader, he also takes influence from his local Baptist church, which has given him a unique style not often duplicated in jazz or funk. Studying the trombone, contrabass, and the piano, Duke has played and/or produced music with Miles Davis, Al Jareau, Frank Zappa, Stanley Clarke, and Jean-Luc Ponty. Duke is still paying today and to date has recorded over 30 solo LPs.
"Dukey Stick" is taken from George Dukes 1978 LP Don't Let Go, released on the Epic. The track features Duke himself on keys, Josie James (vocals), Napoleon Murphy Brock (sax, vocals), Charles Icarus Johnson (guitar), Byron Miller (bass), Leon "Ndugu" Chancler (drums), and a young Sheila E. (vocals, percussion).
I recall first hearing a sample from "Dukey Stick" by one of the Bay Area's first rap groups, 415 and later by Oakland's Richie Rich. What I love about this song and the LP is the camaraderie and play on the record. Oftentimes I enjoy the live performance of a song more than the polished studio version because the live is always so much more loose and free. You can tell the musicians are playing together, vibing off of each other and the music benefits greatly from this experience. As Duke says at the beginning of the video below, "I chose these particular musicians because they are as strong me, on their instrument. But you've got to get them to a point of where they feel very loose."  The mean bass loop is like the perfect road for the piano, drums, and guitar to stroll perfectly over. Then the lyrics and playfulness of the vocals provide so many directions you can take this track in. Check out this video of the band recording the song and the album version.
"Dukey Stick" by George Duke
Audio clip: Adobe Flash Player (version 9 or above) is required to play this audio clip. Download the latest version here. You also need to have JavaScript enabled in your browser.