Wednesday, May 30th, 2012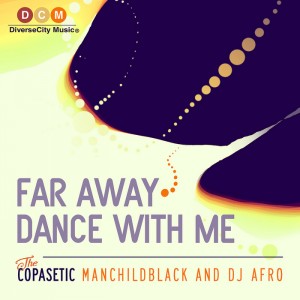 Venezuelan-born musician and producer DJ Afro and growing New York legend, Manchildblack, largely known for his Libation club night with Ian Friday,  have come together as The Copasetic on a unique collaboration with DiverseCity Music. The timing could not have been any better – summer sun and fun, where people are uninhibited to and embrace love and the joys of life. "Far Away" captures this essence completely, with Manchildblack's soulful and cool vocals with a production that will make you move. The second track, "Dance With Me" features a remix by Atlanta-based UK producer Daz-I-Kue, formerly of Bugz in the Attic, which takes you to those 80s boogie soul days.
The single is available on Traxsource! Go and get yourself a copy!
"Far Away"