Tuesday, March 15th, 2011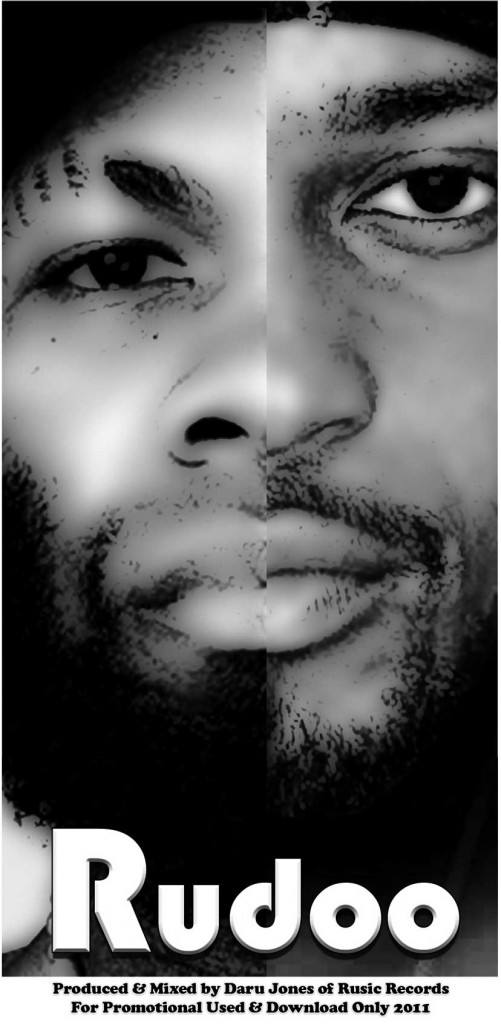 Rudoo is a séance, willing D'Angelo to give the people what they want. And our job is to play it regularly for D'Angelo to feel our collective spiritual energy while we play it, and he walk his arse to the studio! It has been 11 years since the release of his sophomore album, Voodoo, and was a stark contrast in approach to his debut release Brown Sugar. To compare the two albums, Brown Sugar was a composition of great individual songs, while Voodoo was a vibe, a feeling, a way of life that D'Angelo was delivering. I say the same thing about Erykah Badu's Mamas Gun — pouring of the soul into a project. How can we not miss D'Angelo?!
Daru Jones, clearly is feeling what we all feel, and has reinterpreted Voodoo, by giving it heavier basslines and percussive beats, making it funkier than ever before. In some places while listening to it, the thought of J Dilla nodding in approval at Rudoo enters my brain. Daru Jones turns something that is a soulful vibe and brushes it with cadences of hip hop. I'm digging this. Check out a couple of tracks below, and as a courtesy from Rusic Records, you can get a free download of Rudoo at this LINK.
Left & Right (Future-Funk '11)
Audio clip: Adobe Flash Player (version 9 or above) is required to play this audio clip. Download the latest version here. You also need to have JavaScript enabled in your browser.
One Mo' Yea Beat
Audio clip: Adobe Flash Player (version 9 or above) is required to play this audio clip. Download the latest version here. You also need to have JavaScript enabled in your browser.