Tuesday, August 10th, 2010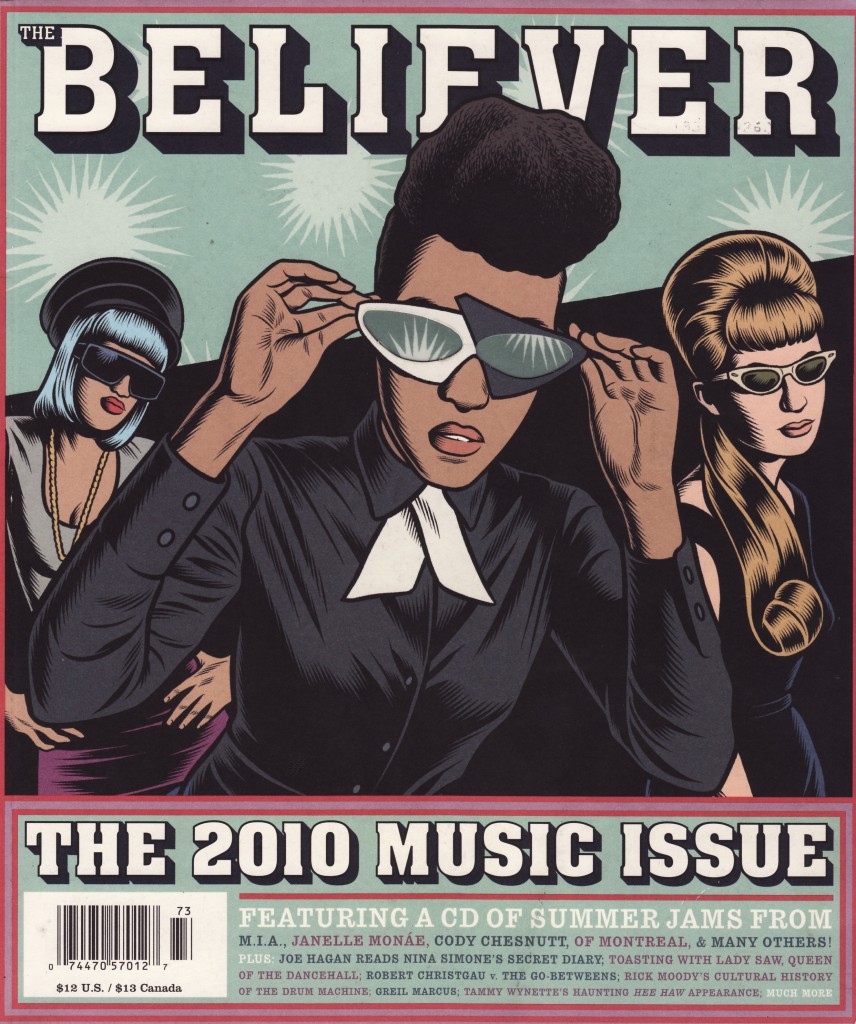 I came across The Believer magazine during my online travels and was stunned to learn that it has been around since 2003! Each year they have a music issue, bringing in a music connoisseur to add something fresh to the issue. This year it's Chuck Lightening (Creative Director of Wondaland Society, co-producer/co-writer on Janelle Monáe's new album, and band leader of Deep Cotton). He says that the music issue and the accompanying mix CD, entitled We Bumped Our Head Against A Cloud, defines a moment in time where, "For black artists, our new president has meant the start of a different age. This music [the CD] aims to capture it." I take Lightening's preamble to mean we are in times of unconstrained creativity—musicians should not feel limited or inhibited in their art. The artists selected to contribute on the mix CD illustrate that. Each bring a uniqueness to the project. A few of the artists featured are: Saul Williams, Of Montreal, Cody Chestnutt, M.I.A., and of course Janelle Monáe.
Check out a couple tunes from We Bumped Our Head Against A Cloud below. The CD is only available with purchase of the print July/August magazine; get it before it leaves newsstands and bookstores. Ordinarily, The Believer is a literary magazine, providing in-depth reviews on new and old titles.