Tuesday, July 6th, 2010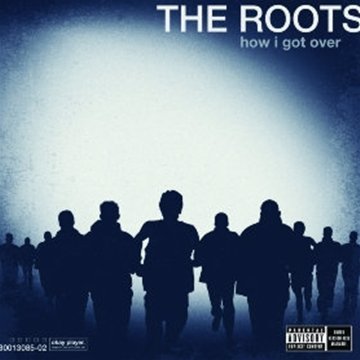 The Roots need no introduction, however given the state of the music industry, a mention on Muphoric Sounds is necessary.
How I Got Over was released last week Tuesday, June 21, the same day as Eminen's album Recovery. The first week of sales, Eminem reached a whopping 741,413 units sold (34% digital), and The Roots, a quiet figure of 50,961 (42% digital). What does this say about Hip Hop? The answers are so varied, I could write a dissertation on it.
What's baffling is, a group like The Roots, who tour tirelessly across the world, where their music touches all ages, from college students to money earners approaching middle age, and still they struggle for notoriety in this business.
With How I Got Over, The Roots collaborate with a great mix of artists such as, blu., Phonte, John Legend, Patty Cash, Raw Dice, Joanna Newsome, and many more. It's such a solid piece of work. It's rare that you can press play and let it run its course. Lyrically, spot on, with lines like, "I want the girl of my dreams to give me Einstein" to "Technology turning everybody into zombies," How I Got Over should not be esoteric, but owned by all who listen to urban, alternative music.
So with this, I urge you to go and get yourself a copy of How I Got Over HERE and support good music.
"Doing it Again" feat. John Legend
Audio clip: Adobe Flash Player (version 9 or above) is required to play this audio clip. Download the latest version here. You also need to have JavaScript enabled in your browser.
"Now or Never" feat. Phonte, Dice Raw
Audio clip: Adobe Flash Player (version 9 or above) is required to play this audio clip. Download the latest version here. You also need to have JavaScript enabled in your browser.