Saturday, July 24th, 2010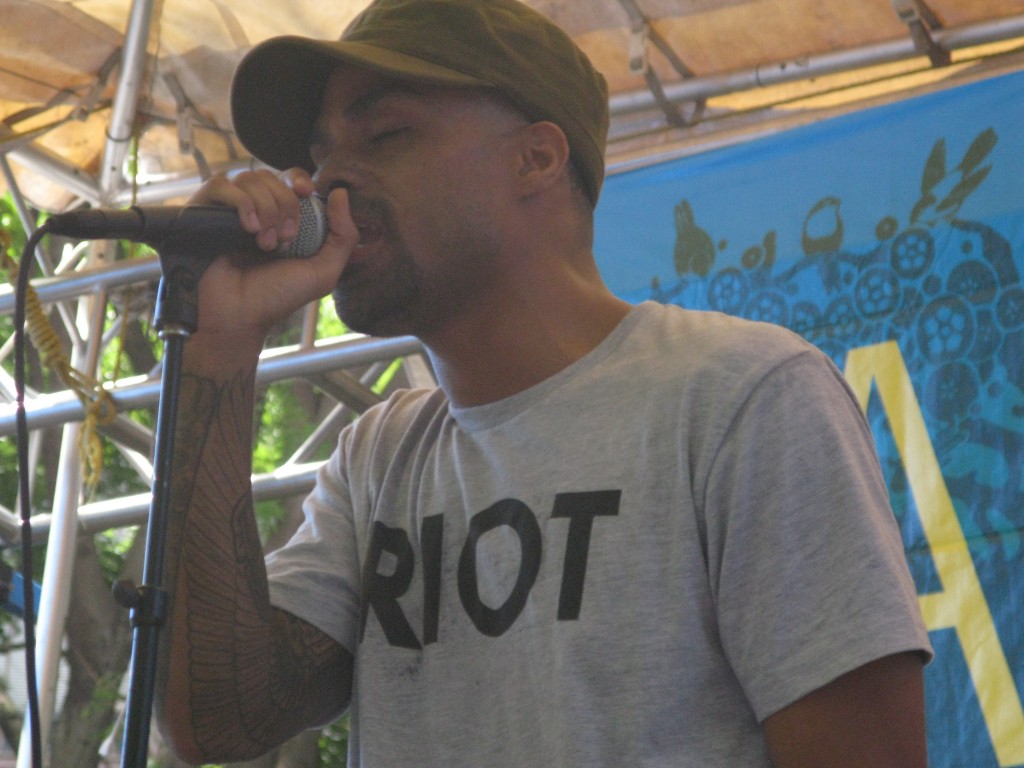 One of the things I love about living in Brooklyn and it being the summer, are the live shows. What was special about this particular show, is it took place at lunchtime, downtown Brooklyn, and featured one of my favourite singers, Bilal Oliver! And boy was it a show! Singing a mixture of songs from his debut album 1st Born Second, the unreleased album Love For Sale, and two songs from his forthcoming official second album, Airtight's Revenge; the show was a gift. There's no need for a long preamble; the video below illustrates what you missed if you weren't there, and if you were there, the video will bring it all back. An amazing talent, with an outstanding vocal range; a voice that is truly an instrument. Bilal has paid his dues ten times over; it is now his time! Airtight's Revenge releases September 14, 2010. Make sure you support this artist!
Enjoy the video and photos below!