Friday, August 26th, 2011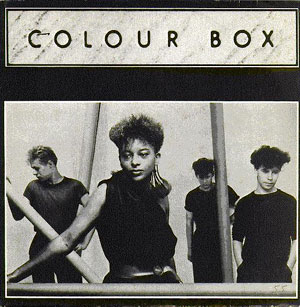 I remember hearing this song on one of my dad's mixtapes. I searched for this song many times at Amoeba Records before the days of internet digging. The group Colourbox is an electronic group from London that formed in 1982. Coming out on one of London's older indi labels 4AD, which now houses artists such as Atlas Sound, Stereolab, and Thievery Corporation. The group was initially formed by brothers Martyn Young on synthesizer and Steve Young who  played several instruments. In the beginning the group also included Ian Robbins and Debbie Smith; but later became a trio with vocalist Lorita Grahame. Colourbox released one EP, one full album, and several singles including this one which was released in 1987 as a remake of the classic "Baby I Love You So" by Augustus Pablo and the legendary Dennis Brown. The group disbanded after 1987 and have only since been active separately as writers or guests on other bands records. A best of album was produced and released by the group in 2001.
Every time I hear this version of the song, it reminds me of what it felt like riding the bus playing this in my headphones, wanting to sing out loud but too shy to belt out the tune. Since I found this song through my parents, I wondered what they looked like jamming to it. The bass is a profound interpretation of Pablo's original. The random clashes, sound effects, and movie snippets must have been groundbreaking at the time. Up until this day when I heard the entire original song, I thought all the voices on the track were the DJ's addition to the mix. The piano and electric guitar are haunting. Lorita's voice is a dream induced hallucination. It's strong and soulful, yet sparse and fleeting. The drums are like a ship's captain guiding us through the river of the dream. Check it out below.