Tuesday, December 29th, 2009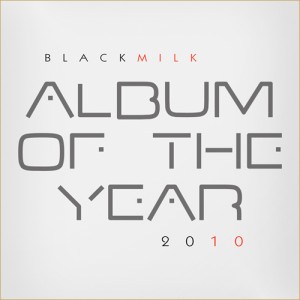 Although a bold statement from Black Milk, it's okay for him to unleash his inner Kanye arrogance with Album of the Year 2010, as he's an artist who can cause one to overdose on his music! Below is the first taste from the album, the single "Keep Going" featuring the keyboards skills and background vocals of Aaron "AB" Abernathy and hard hitting drums by Daru Jones. An infectious head nod. The album is set to release during the summer of 2010, and below is a taste of what's to come. A holiday gift from Black Milk to us; enjoy the free download.
Thanks to Moovmnt.com for the heads up!