February 8th, 2010 |

Author:
Vanessa Warren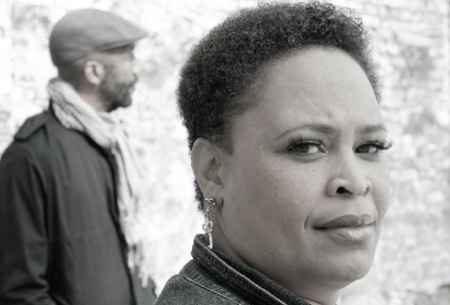 It felt like an eternity waiting for the sophomore release from Silhouette Brown. And boy, was it worth the wait! Silhouette Brown is the musical masterminds of Kaidi Tatham (Agent K, Bugz In the Attic), Dego (2000 Black/4Hero, DKD), co-writer and producer Bembe Segue, and silky soul Philadelphia-native singer, Lady Alma (known largely for her work on 4Hero's "Hold it Down", Soul Dhamma's "Happy" and Sylk 130's "When the Funk Hits the Fan," to name countless club classics she's sang on over the years).
The album two brings us the first full recording from Lady Alma, displaying her vocal versatility where the warmth of her voice shines through on every note; the production on two seems created just for her. Just beautiful.  two has a more soulful appeal than the debut Silhouette Brown release, however, the arrangements still contain the future soul sounds we expect to hear from Dego and Kaidi, with funk inspired basslines, scatting keyboards, and thumping drums, still ever present. Clever songwriting in care of Lady Alma and Bembe Segue and Dego, and the pleasant surprise of Sadat X appearing on "Get With It," two is timed perfectly to turn up the heat on your cold nights. Not sure why Deborah Jordan doesn't appear on the album, but with Lady Alma as the replacement — we're more than cool de la with the union.
Listen to a couple of songs below and let me know what you think of Silhouette Brown's return. two can be purchased at 2000 Black's website. So get it!
"Casualties of Honey"
Audio clip: Adobe Flash Player (version 9 or above) is required to play this audio clip. Download the latest version here. You also need to have JavaScript enabled in your browser.
"Strawberries in Vinegar"
Audio clip: Adobe Flash Player (version 9 or above) is required to play this audio clip. Download the latest version here. You also need to have JavaScript enabled in your browser.
4 Responses to "Silhouette Brown's Sophomore Album: "two""