March 19th, 2010 |

Author:
Vanessa Warren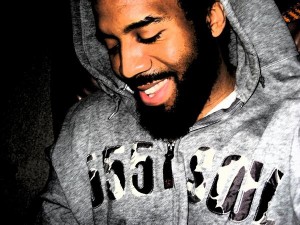 What can be said about Phraim? He's a unique soul who approaches music with an eclecticism that transforms into something sweet. Hailing from the South Side of Chicago, spending most of his life as a music fan first, then delving into the world of poetry as an emcee, his content brings in elements one gets from being a world sojourner. Being a Chicago native, a city that is a musical haven of all sorts, Phraim affirms that the city "is filled with savvy sometimes confused schizophrenic music makers, self included."
Silver Lined, released through Phraim's Gritty Groat label, is a"unique sonic exploration," combining temporal sounds which flow through space. Although there are no real vocalists on this album (other than the occasional loop), the production contains a tonal arrangement likening to someone singing a melody. The influences stem from classic soul, R&B, electronica, and hip hop, with hard hitting pulsating drums. Silver Lined is a relaxing piece of work, especially for a season all about renewal.
Check out a couple of songs below, and get a free download of Silver Lined by Phraim.
One Response to "Phraim – Silver Lined (Download)"