December 6th, 2011 |

Author:
Vanessa Warren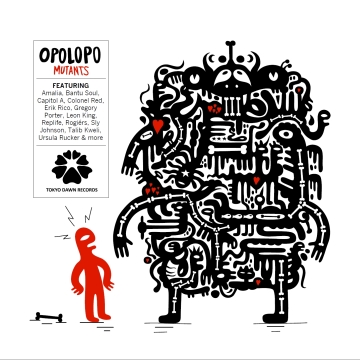 Peter Major aka Opolopo, known largely for his soul funk arrangements, manages to find the most outstanding artists to turn on his ingenious talent. Born in Zirc, Hungry to a keyboardist father, young Opolopo received his education in music while on the road with his father, who was a keyboardist. This exposed him to a wide array of musical styles and musicians. His personal leaning has been towards soul, funk, jazz. With a decade long career on multiple labels, such as Om Records, Warner Brothers, Tru Thughts, Sony/BMG, Swedish Brandy and Especial Records, his new home is Tokyo Dawn Records.
Mutants, is a compilation of remixes where he delves deep into 80s funk and soul, taking us back to the two step era, also incorporating those soulful house songs that never grow old. His selections include a mix of power vocalists, such as Erik Rico, Amalia, Colonel Red, Ursula Rucker, Gregory Porter, Eska, Sly Johnson, to name a few.
Check out two songs from the compilation, then head over to Tokyo Dawn Records for purchase.