October 9th, 2012 |

Author:
Vanessa Warren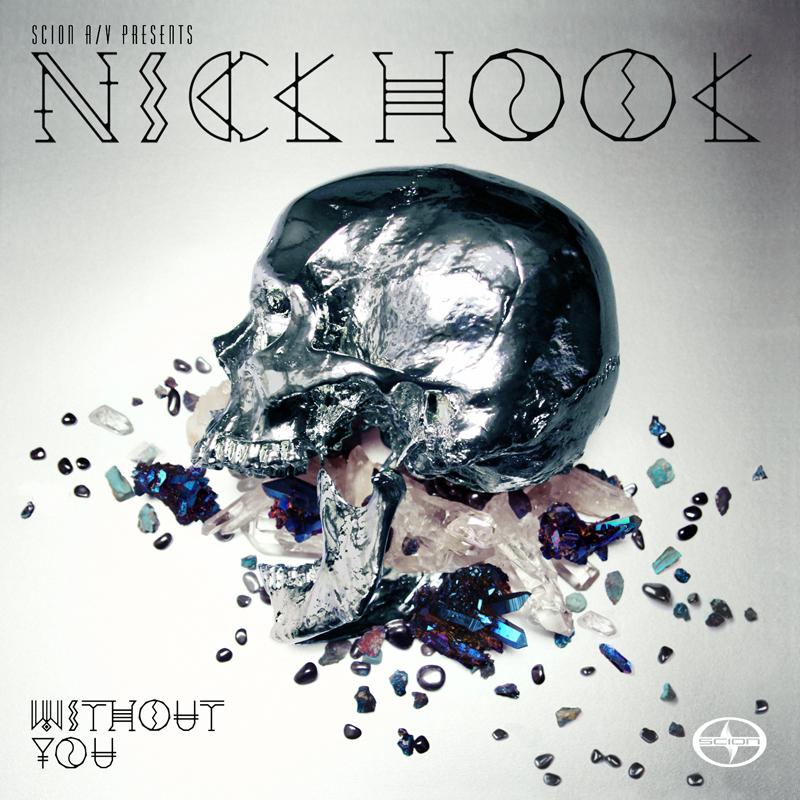 Nick Hook's debut EP Without You, is another great release through Scion A/V — the initiative that supports the development of passionate artists as they explore infinite possibilities. Nick Hook known for his work as group member of the electro pop group Cubic Zirconia and working with Drop the Line. Without You is advantageous, exploring a wide range in soundscapes while still adhering to sounds Hook gravitates too – which is electronic music influenced by anything that hooks him in (pun intended). Using the help of Computer Jay, Gaslamp Killer, Andrea Balency, El-P, and Machinedrum – Without You is something to wrap your ears around. Check out a couple of songs below, then head over to Scion to get this great free download!
"Fish Food" with Computer Jay and The Gaslamp Killer
Audio clip: Adobe Flash Player (version 9 or above) is required to play this audio clip. Download the latest version here. You also need to have JavaScript enabled in your browser.
"Medium Rare" with Machinedrum
Audio clip: Adobe Flash Player (version 9 or above) is required to play this audio clip. Download the latest version here. You also need to have JavaScript enabled in your browser.
For download of Without You, visit SCION A/V Scion!!
One Response to "Nick Hook – "Without You (Free Download)"