January 25th, 2010 |

Author:
Vanessa Warren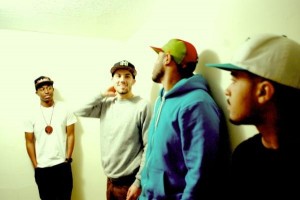 I'm a huge supporter of these guys hailing from Cleveland and this particular mixtape made me laugh out loud as Twizz from KEYEL cunningly had me leave a voicemail message of inquiry to find out when this new mix would drop. They incorporated my rambling message about 8 minutes into the mix!
As always, they give us some of that 90s classic hip hop flavour filled with crate-digging samples and alternative sounds. The mix is all KEYEL music from 2006 to present. Check out the snippet below and download your free copy here!
Snippet from KEYEL Mixtape 2010
Audio clip: Adobe Flash Player (version 9 or above) is required to play this audio clip. Download the latest version here. You also need to have JavaScript enabled in your browser.
2 Responses to "New KEYEL 2010 Mixtape (Download)"