June 23rd, 2012 |

Author:
Vanessa Warren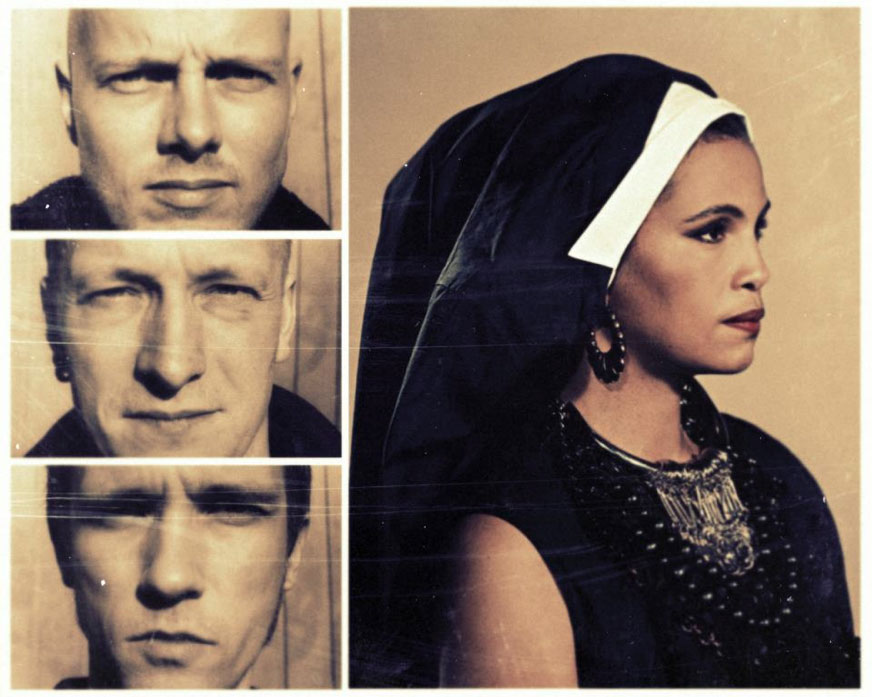 Muphoric Sounds has been super excited about this project by Neneh Cherry and The Thing, sharing the first track "Dream Baby, Dream" back in April and "Accordion" last month. The Cherry Thing is a fusion of Neneh Cherry's influences where the selections are juxtaposed bringing to the forefront that contemporary music (jazz, hip hop, and punk) are musical forms that defy conventions. The way in which The Thing (Mats Gustafsson on saxophones, Ingebrigt Haker Flaten on double bass and electric bass, Paal Nilssen-Love on drums) reinterpret each song in these covers, create something that is arresting – like a collage that touches upon the genres and moods of this music to show how vividly they are interconnected.
"Cashback" an original written by Cherry is a great start to the album, where Cherry sings about realising her self-worth in a relationship, knowing that the merry-go-round of uncertain love is nothing more than a feeling of cashback,  saying, "I'm think I'm built to last." On the Suicide's "Dream Baby Dream," you feel completely hypnotized by the heavy sax and the pulsating drums as Cherry's delivery is that of a soothing lullaby. With Martina Topley-Bird's (most notable work with Tricky) "Too Tough To Die," is changed into something moodier, a collaboration between jazz and trip hop as the elements are inverted. "Sudden Moment" an original composition by Mats Gustafsson, is pure contemporary jazz in that it is completely free from structure, with Cherry's vocals bringing a simplicity to its arrangement. "Accordion," the MF Doom cover is an cinematic subversion of what was already a great track. Cherry's incredible delivery of turning the rap lyrics into song yet still maintaining a hard edge is one of the highlights of the album. "Golden Heart" a interpretation of Cherry's step-father, jazz musician Don Cherry', where The Thing keep it simple with an middle eastern vibe and Cherry's golden heart is an echo in the distance. The Thing's interpretation of legendary punk band, The Stooges song "Dirt," is a killer – containing more aggression, turning the saxophone into a conquering sound as Cherry sexy delivery adds more dirt to the track.
The Cherry Thing from start to finish shows us that Neneh Cherry is a force to be reckoned with. This collaboration with The Thing shows us just how bad-ass this sister is! Looking forward seeing them kill this live!
Check out a couple of tracks below and do yourself a favour and buy The Cherry Thing, available on iTunes.
Cashback (Neneh Cherry)
Audio clip: Adobe Flash Player (version 9 or above) is required to play this audio clip. Download the latest version here. You also need to have JavaScript enabled in your browser.
Too Tough to Die (Martina Topley-Bird Cover)
Audio clip: Adobe Flash Player (version 9 or above) is required to play this audio clip. Download the latest version here. You also need to have JavaScript enabled in your browser.