November 24th, 2011 |

Author:
Vanessa Warren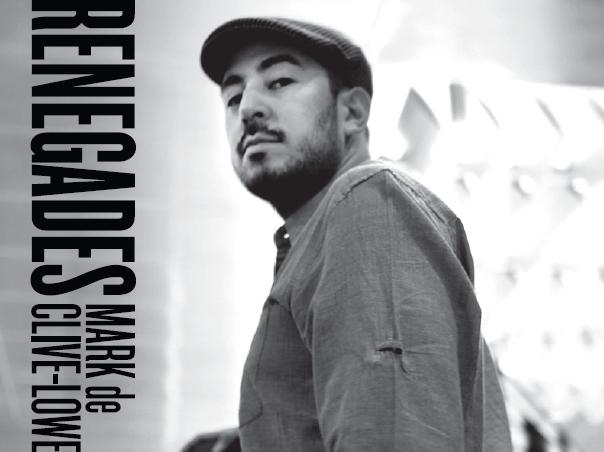 I've been throwing the word transatlantic around of late due to geography no longer posing boundaries. Mark de Clive-Lowe's new album Renegades pulls in people from different countries, cultures and what we have is a fusion of sounds and styles. Enlisting a wide array of talent, from UK's finest vocalists Omar, recently signed to Warner Music underground artist Tawiah, Bembe Segue, from Los Angeles Ovasoul7 and newcomer nia andrews, French singer Sandra Nkake, and Sheila E. on percussion, Pino Palladino on bass, to name a few on this project. MdCL pull out an international project with this one!
"Under Orders," with Tawiah on vocals caters to my broken beat heart. Love that she manages to sing with a London accent, and MdCL's musicianmanship, with Dego and Bembe Segue's finishing touches make it the rotation track. Musically Renegades covers much ground. I wanted to hear more from Bembe as the combination of MdCL and Bembe is perfect. Omar, as always, is pure butter on "Get Started" with the Ms. Sheila E. on timbale and bells. Sandra Nkake's vocals on "Alabi" are so expressive, taking us back to Miriam Makeba in style.
Check out the sampler provided by MdCL below then head over to iTunes or Amazon to get yourself a copy of Renegades on Tru Thoughts Records.
Renegades [FM Dial Album Preview] by mashibeats
One Response to "Mark de Clive-Lowe – Renegades (Audio)"