August 14th, 2012 |

Author:
Vanessa Warren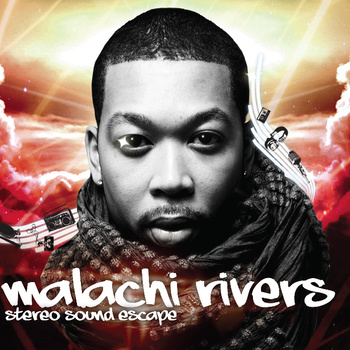 Back in 2010, we introduced you to Malachi Rivers with his single "Cloud 9" featuring UK singer Maria Bently. The song filled us with the emotion of happiness in relation to being in love. Now with Stereo Sound Escape EP, Rivers has found the right collaborators to assist in making his dream a reality. Describing his music to "translate what I feel through music," Stereo Sound Escape is soulful with a diversity to capture a broad audience as his lyrics touch on universal topics with a free-spirited approach that will have you dancing and grooving. Stand out tracks are "I Want You," and "New World" and "Where I'll Be," which shows how wide in sound Rivers can be laid against. A solid EP.
Produced by Brandon A. Durette and featuring Cee-Knowledge (aka Doodlebug of the Digable Planets), Nelsan Ellis (True Blood and The Help), J Ivy (Kanye West, Jay-Z, John Legend), Stereo Sound Escape fits the season of summer with perfection.
Available on iTunes, Amazon, and Bandcamp. You can hear it below also.