July 18th, 2014 |

Author:
Vanessa Warren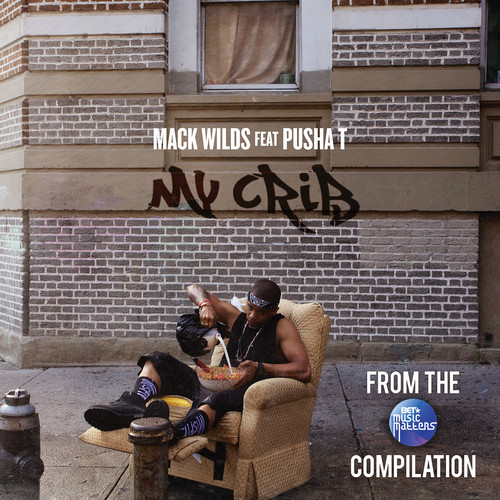 It's not often that actors make a seamless transition from acting to singing but for Mack Wilds, (Tristan Wilds from the education season of The Wire) is proving that theory wrong. After releasing his debut album last year, he received a Grammy nomination for his debut album New York: A Love Story, and it's evident firmly positioned for success. He was selected for BET's Music Matters, a multi-platform initiative that identifies and exposes new ground breaking artists and music across BET and Centric properties, as well as through national tours and monthly showcases. The program's Executive Producer, SalaAM ReMi says, "A big part of my career has been finding new talent and helping them become superstars. With my partnership with Music Matters, I am very happy to be able to be a part of this compilation that shows not only the artists who have previously gone from Music Matters onto superstardom, but also up and coming talent." This new single, "My Crib" is featured on the Music Matters compilation featuring some of today's hottest artist such as J. Cole, Miguel, Elle Varner, Marsha Ambrosius and Kendrick Lamar. Keep you antenna up for details on forthcoming Music Matters showcases across the US.
Muphoric Sounds has ONE copy of the BET Music Matters compilation for giveaway. To enter, please read the instructions below.
HOW TO ENTER:
Send an email to contests@muphoricsounds.com with subject line "BET Music Matters" by Friday, July 25, 2014 before 11:59pm EST for a random drawing. The winner will be notified by Tuesday, July 29, via email. The winner must respond by Wednesday, July 30 before 11:59pm to claim their prize. Failure to respond to the notification email by Wednesday, July 30, the copy of BET Music Matters will to offered to another entrant.
(Please note: We dislike spam as much as you do; your contact information will never be sold nor rented, in compliance with US Spam Laws.) So get yourself in it, to win it, and share the word with your friends!