November 16th, 2012 |

Author:
Vanessa Warren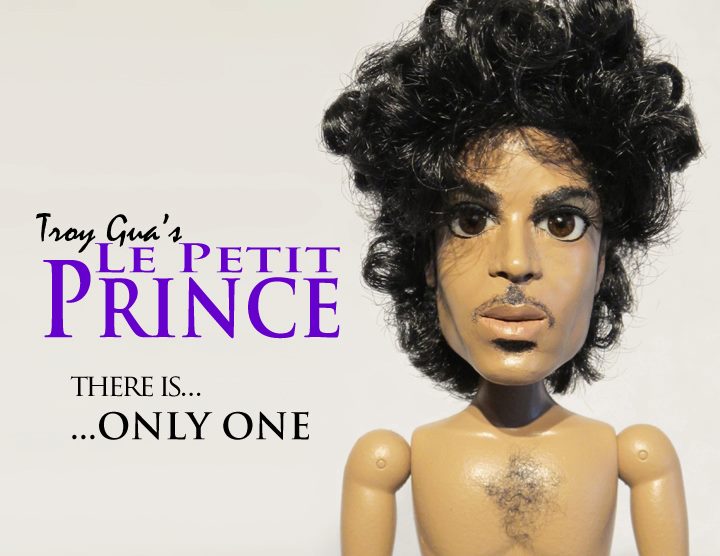 Last week, the unfathomable happened. Seattle-based artist, Troy Gua, who created a loving tribute of his idol, Prince, was served with cease and desist orders from Prince's attorneys to remove the Le Petit Prince project from the internet on Friday, November 16, at 4pm Pacific time. It was met by a resounding and well deserved, "Nooooooooo!" from fans of the project. It is believed that what prompted the order was Gua's selling a LPP calendar and a few Prince inspired print t-shirts, which was to fund a forthcoming book on LPP. In Gua's note to his fans he said he would of course comply with the order, "I simply do not wish to fight with my hero, and it is terribly disheartening to think that he may hold ill will towards me and this project." Heartbreaking, given that we are dealing with art and another's interpretation, and right to freedom in it.
From the start, the LPP project was a labour of love. After Gua attended the Welcome to the America tour, he was inspired to embark on making the marionette, which is a take on Gerry Anderson's Thunderbirds. As he started to recreate LPP in iconic periods of Prince's career and  share the images on Facebook with his friends, they began to spread like wildfire to become a global sensation. What is so uncanny about LPP is how the one doll captured the true essence of Prince — his serious, unapologetic, badassness, epitomizing Prince's style and flare in every shot. As fans, we were able to relive moments in Prince's time in awe, as we waited for Gua's coming surprises.
While it was a shock initially, we subconsciously wondered when the shoe would drop. And unfortunately it did. We could take this moment to speak ill of Prince and his business practices but it goes against what LPP was born from, which was 'love.' It is unknown how or if we'll ever see anything more of Le Petit Prince but as a memoriam of the little funky guy, enjoy the images selected below. If you'd like to share a positive word, please visit Troy Gua's site to leave a comment.





















Personally, I would like to send a big THANK YOU to Troy for sharing Le Petit Prince with us. All those hours spent, all the joy and humor we received, was a true gift of love. As they say, 'when one door closes, another one will open.' Keep creating my brother! Much love to you in ALL that you do!
One Response to "Farewell to Art Known as Le Petit Prince (Art)"