February 28th, 2011 |

Author:
Vanessa Warren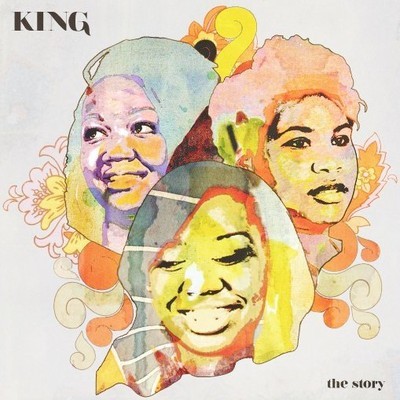 Whenever Duane Powell over at Soundrotation endorses anything, you better stop what you're doing and LISTEN. The group he brought to my attention is the awesomeness of KING, a trio, Amber and Paris Strother (twins) and Anita Bias, who are currently based in California. The opening song, "The Story," is this beautiful blend of harmonies, that has this whimsical 80s groove, that's pop and futuristic, and warm all at the same time. It actually reminds me of The Rah Band's "Clouds Across the Moon," a time when nothing mattered other than having fun—"The Story" evokes those feelings within—and it's quite fitting that the lyrics to the song are about moving to a place where one can be free.
The three-song EP The Story encompasses a good range of what to expect down the line from these super talented ladies. It hits stores tomorrow, March 1st through Amazon and iTunes, and you can preview it on their website www.weareKING.com. Check out the video to "The Story" below.
One Response to "KING – "The Story EP" (Video)"