December 13th, 2012 |

Author:
Vanessa Warren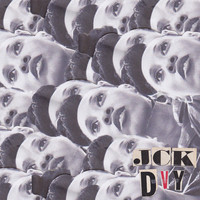 Combining the A and B sides of her Lo-F! EP's released this year, Lo-F! D'Lux features 3 new songs. Side A is the complete brainchild of Jack Davey, having taught herself how to play guitar, a rugged, and rustic sound surrounds LO-F! The project as a whole was to pay homage to Nirvana, Lou Reed, and Iggy Pop and it evolved into a full fledged project, involving her boyfriend Joey Strat of The Knox for LO-F! B Side. While the music is hard, Davey's vocals show such versatility without having to compromise her usual style, Jack Davey on rock WORKS! Though this is a great collection of songs, and J*Davey as a group need to grow as individual artists, I hope their sounds don't run from each other, as the dynamic duo in J*Davey was/is incredible.
You can hear the full stream of the album below and it can be purchased from iTunes. Check it out!