March 7th, 2013 |

Author:
Vanessa Warren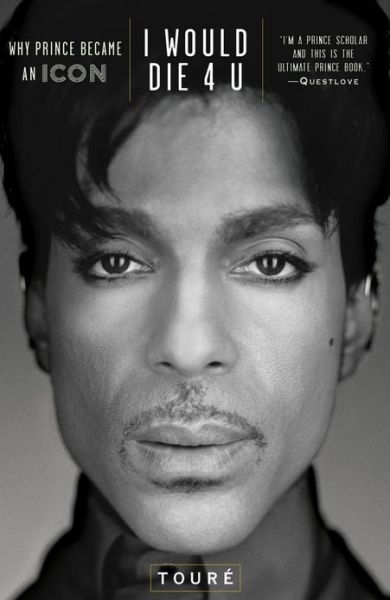 While there are countless books written on Prince, (and I practically own the majority of them), what's endearing about Touré's perspective in I Would Die 4 U: Why Prince Became an Icon, is its attempt to piece together the puzzle that is — Prince. The journalist, award-winning author, and TV personality draws from interviews with band members, former girlfriends, scholars, and interviews with the artist himself to make sociological, economical, political, and psychological assertions in an attempt to uncover who Prince really is. Of course, we will never truly know the answer to that question, however, in I Would Die 4 U you gain understanding behind the factors of Prince's megastar status and some of the idiosyncrasies the man hath made. A very compelling read for the Prince fan and anyone interested in reveling in American popular culture.
Atria Books has generously given us ONE copy of I Would Die 4 U by Touré to use in a giveaway. To enter, read instructions below.
HOW TO ENTER:
– Send an email to contests@muphoricsounds.com with subject line "I Would Die 4 U".
– Entries will only be accepted between Thursday, March 7th through Monday, March 18th at 11:59pm for the random drawing.
– Winner will be notified on Tuesday, March 19th, via email.
– Winner must respond within 24 hours to claim prize. Failure to respond to notification email,  I Would Die 4 U by Touré will to offered to another entrant.
– Good luck!