August 18th, 2013 |

Author:
Vanessa Warren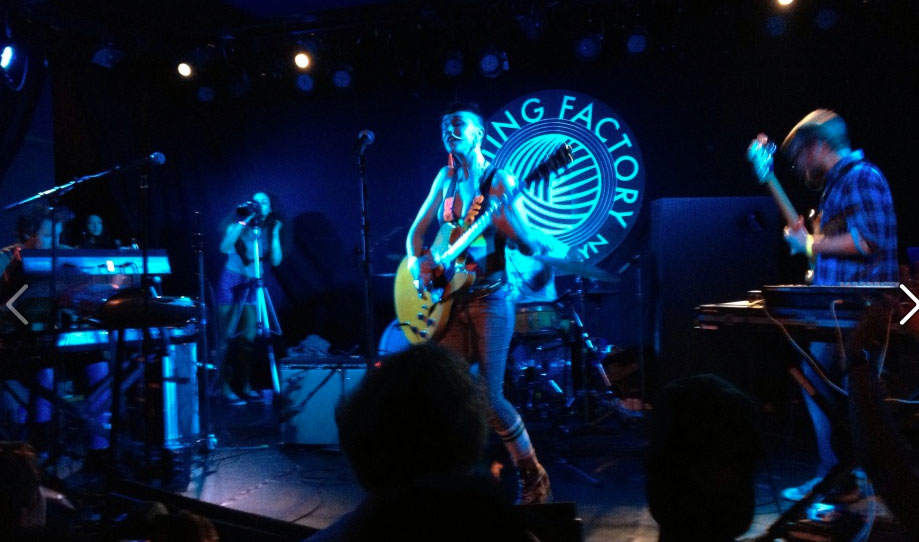 The sounds of soul continue to permeate across shores where Hiatus Kaiyote, who hail from Melbourne, Australia, effortlessly enter the world of future soul, creating what they call "multi-dimensional polyrhythmic gangster shit." It's hard to believe that the quartet have only been playing together for the past two years. Having released their debut album Tawk Tomahawk last year independently, lead music tastemakers like Giles Peterson and Jeremy Sole to heavily promote their debut through their networks. Starting a Kickstarter campaign, the band were able to raise enough money to visit the states and gained a formal invitation to perform at SXSW, which lead to them being signed to Flying Buddah, a new imprint of Sony Masterworks.
This summer they returned to the states to embark on a US tour, where we were able to catch them at the Knitting Factory in Brooklyn to a sold out audience. It is evident that everything that has opened up for Haitus Kaiyote is part of their journey; a journey that has only just begun. It's a rarity for a new group to be championed by the likes of Erykah Badu and Questlove, but once you've heard their music, and then experience them live, you are faced with authenticity, passion, and four people who love what they do, collectively. Performing songs from their album and debuting a new song "Breathing Underwater," the audience were putty in their hands. Hiatus Kaiyote are a force — a force that we intend to follow.
Check out the video below, shot at the Knitting Factory last week. And if you haven't gotten your copy of Tawk Tomahawk yet, it's available on iTunes and Amazon. Get it now!
One Response to "Hiatus Kaiyote Live at Brooklyn's Knitting Factory (Video)"