Friday, August 28th, 2009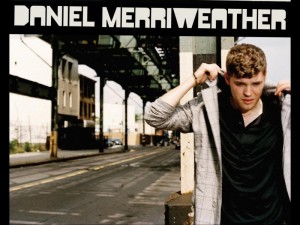 With a voice that sounds a cross between Terence Trent D'Arby and Adam Levine from Maroon 5 (and that's not a diss!), I completely forgot I had heard Daniel Merriweather on Mark Ronson's Versions album on "Stop Me" – a mash up of an unlikely pairing of The Smiths' "Stop Me If You Think You've Heard This One Before" and The Supremes' "You Keep Me Hanging On." Mark Ronson has been working with Merriweather since 2003, and quickly signed him to his Allido Records label once it was formed.
The Australian native's highly anticipated debut album Love & War is scheduled to release October 6, and is produced by Mark Ronson, featuring his backing band, The Dap-Kings (of Sharon Jones and the Dap-Kings and the band used for Amy Winehouse's Back to Black).
You can pre-order Love & War on Amazon, but watch his video below for the single "Change" featuring Wale.