Wednesday, May 22nd, 2013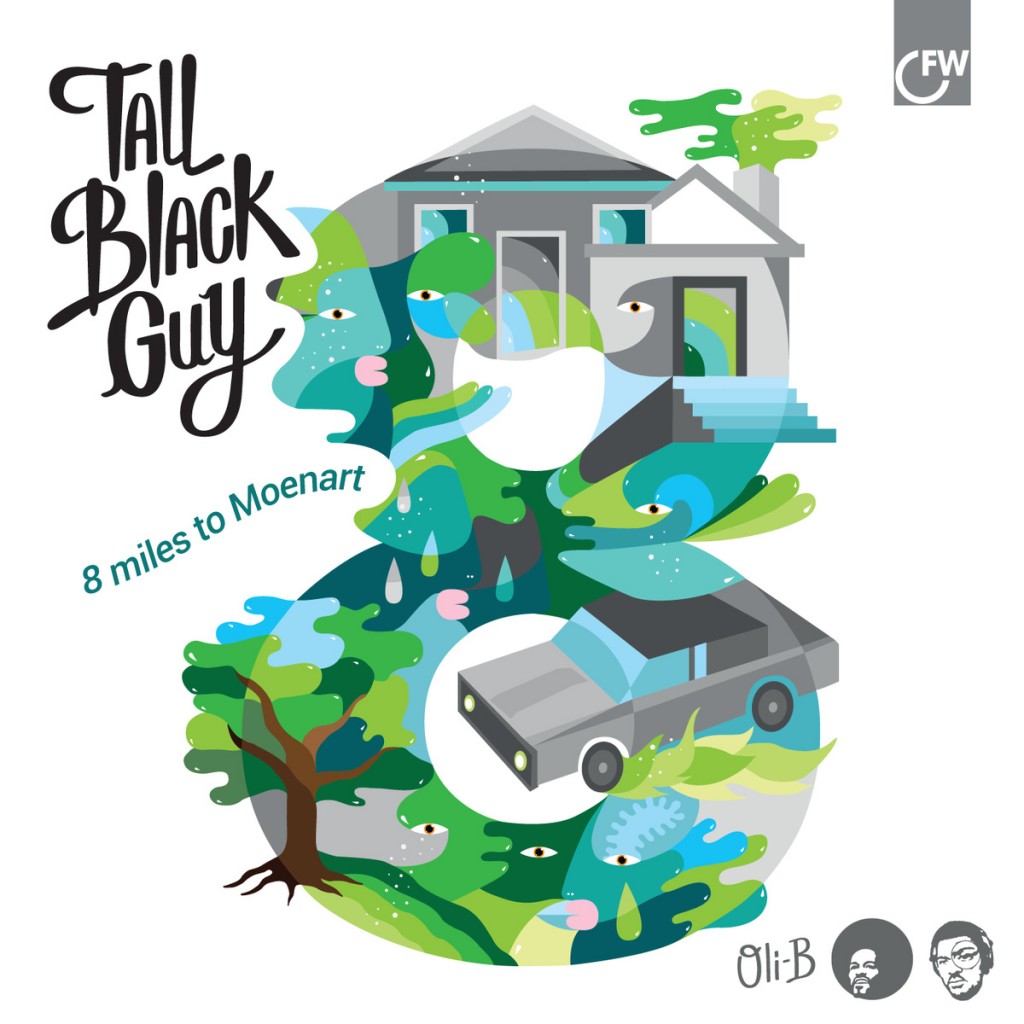 It's hard to believe that 8 Miles To Moenart is Tall Black Guy's debut album! The man has been steadily creating exemplar beats on the illest collaborations. His debut EP Therapy Chop Sessions, which was inspired by an interactive Facebook Group called The Beat Inn, lead him to win competitions such as "Dance To The Drummers Beat" and "Red Bull Big Tune," which received accolades from Giles Peterson and also winning Eric Roberson's "Tale of Two Remix Contest." He was also picked to produce the soundtrack for The Roy Ayers Project, and later collaborated with emcees The Primeridian on Darling Lure.
8 Miles To Moenart takes us on a journey through his homeland, the motor city of Detroit, where his sophisticated sample flips have that tinge of familiarity but are so well done, that a new vibe and groove is created entirely. 8 Miles To Moenart is 8 tracks of featuring a culmination of hip hop with downtempo, electronic, new soul and jazz influences. TBG is an extremely talented producer and needs to be out there in a BIG way!
8 Miles To Moenart is available via First World Records; you need this in your life!