Wednesday, August 29th, 2012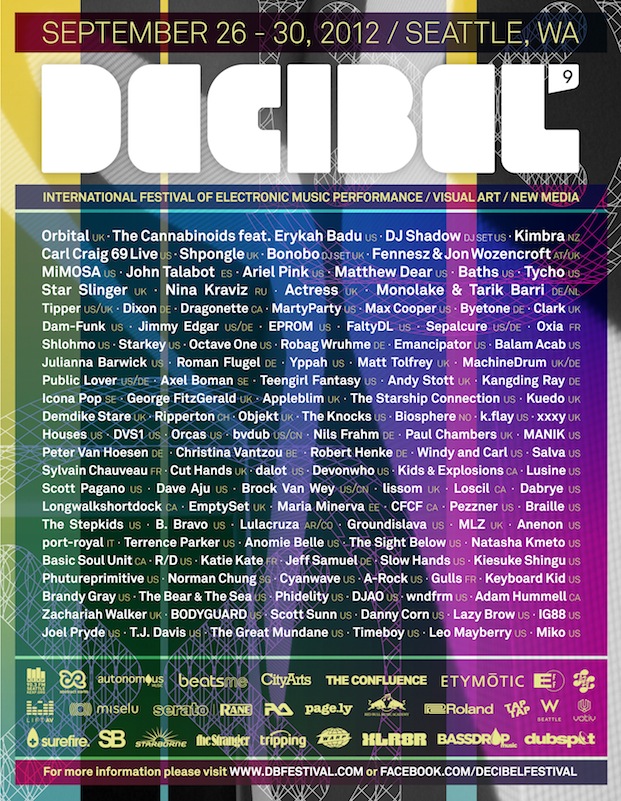 Known as the SXSW of electronic music, this year marks the DECIBEL International Music Festival of Electronic Music Performance, Visual Art and New Media's ninth year. Founded in 2003 by Sean Horton, DECIBEL can be prided by its originality in creating experiences that are unique with a focus on live performance, interactive multimedia art and state-of-the-art sounds. Similar in style to SXSW in turning a complete area into a music haven, DECIBEL will be utilizing 15+ venues to host events.
Headliners for DECIBEL 2012 includes The Cannabinoids featuring Erykah Badu, Carl Craig, Arial Pink, Orbital, Shpongle, Matthew Dear, and so many others from across the globe — the list is LONG.  For more information on this ground breaking event, check out the DECIBEL roster, and get to planning, as this is a festival not to be missed!