Wednesday, February 29th, 2012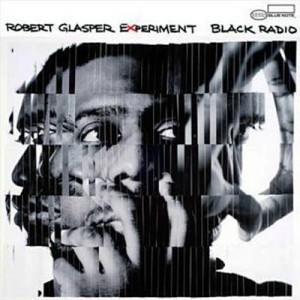 We've been talking about this for quite sometime, and it's finally here, Black Radio by jazz extraordinaire, Robert Glasper. The album is outstanding, featuring fantastic covers from Coltrane's "Afro Blue" by Erykah Badu; the deliciously sexy version of Sade's "Cherish the Day" sung by Lalah Hathaway (never imagined this song getting anymore sexier!); even Nivana's "Smells Like Teen Spirit" gets turned into contemporary jazz. The originals tracks are pure treats from Mos Def on "Black Radio," which really is the essence of this entire album, taking from Public Enemy's lyric from "Rebel Without a Pause," "Radio, suckers never play me." If radio were to sound like this, I supposed we would listen more often. Bilal graces the album on two tracks, "Always Shine," with Lupe Fiasco, and "Letter to Hermione" with the perfect line of, "I'm not quite sure what I'm supposed to do, so I'll just write some love to you." I love the evolution and maturity of Bilal's songwriting, and laid against Glasper, blends perfectly well.
With his main musicians in tow — drummer Chris Dave, electric bassist Derrick Hodge, and Casey Benjamin on saxes and vocoder, Black Radio gives us forward-thinking music, that is truly timeless. Other artists featured are  Stokely Williams (Mint Condition), Meshell Ndegeocello, Chrisette Michele, Shafiq Husayn (Sa-Ra), KING, Musiq Soulchild, and Ledisi. You need Black Radio in your life. Check out a couple of songs below, then head over to iTunes, and ride Black Radio to the top!
"Black Radio" feat. Mos Def
Audio clip: Adobe Flash Player (version 9 or above) is required to play this audio clip. Download the latest version here. You also need to have JavaScript enabled in your browser.
"Letter To Hermione" feat. Bilal
Audio clip: Adobe Flash Player (version 9 or above) is required to play this audio clip. Download the latest version here. You also need to have JavaScript enabled in your browser.