Friday, January 28th, 2011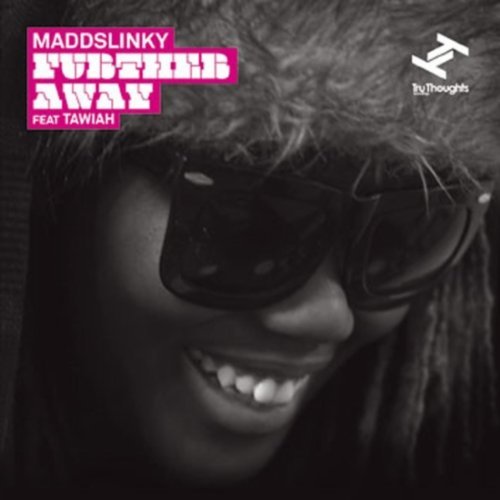 Hands down, Maddslinky goes by the most pseudonyms! Zed Bias, Phuturistix and Ruffcutt Bias, Henchmen, Daluq, Talissman, Nu Design, 7 Wonders, Dekata Project, Strontium Dog; who knows what the next will be.
Maddslinky hit chart topping status in 2000 with the UK Garage classic "Neighbourhood" and became a Gilles Peterson and Mary Anne Hobbs favourite on BBC's 1Xtra radio show. Before long he was featured on some of UK's best underground compilations by DJ's such as Toddla T, Skeam, Benga, Kode 9, Marytn, featuring his tunes, "Lost on Tenori" and "Fabric 50."
The main assertion to be made about Maddslinky, is that he is über talented! "Further Away" which features the soulful yet sexy vocals of Tawiah was released sometime ago on Maddslinky's Make a Change album, and was re-released last year on his new label home, Tru Thoughts. Clearly, Maddslinky couldn't lay the track to rest and I'm glad he didn't, because now we have an album out of one song; ten different flavours. It's very impressive!
Check out the original version and the Funky Butcher Remix below. You can purchase "Further Away" on iTunes or Etch Shop for the actual CD.
"Further Away" featuring Tawiah (Radio Edit)
Audio clip: Adobe Flash Player (version 9 or above) is required to play this audio clip. Download the latest version here. You also need to have JavaScript enabled in your browser.

"Further Away" featuring Tawiah (Funky Butcher Remix)
Audio clip: Adobe Flash Player (version 9 or above) is required to play this audio clip. Download the latest version here. You also need to have JavaScript enabled in your browser.