Tuesday, November 30th, 2010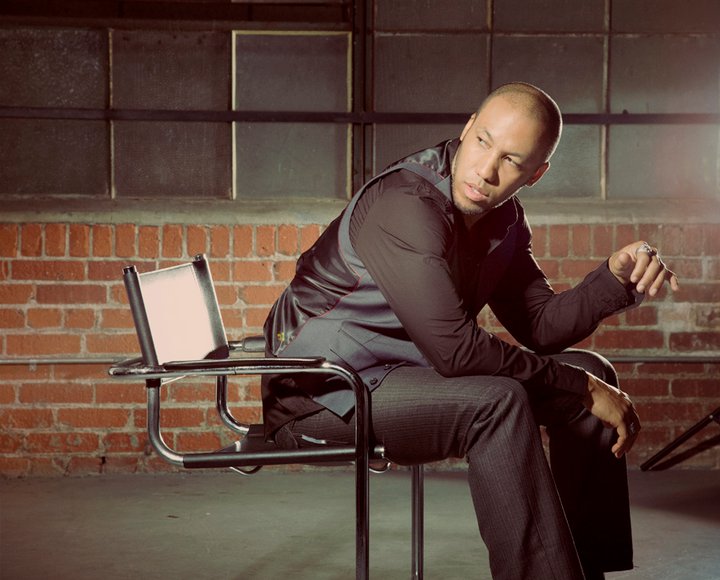 With a new reality show on BET's Centric TV, "Master of the Mix", a new album, Love Machine scheduled to hit early new year (and is sure to spark a baby boom), Muphoric Sounds was able to chat with the incredibly smooth and impassioned Vikter Duplaix!!! The music maestro talks about his independence, the global DJ culture, integrity, and his self-expression through music. Always thinking outside the box, this interview will certainly get you thinking about change.
In the meantime, while Vikter sprinkles the final touches on Love Machine, you can download For Players Only, a mix compiled by DJ Mars, Vikter Duplaix, and DJ Doc, featuring all the tunes we've grown to love Duplaix for! "Electric Love" is from the forthcoming album and "Messages" is one of my all-time favourites by Vikter.
"Electric Love"
Audio clip: Adobe Flash Player (version 9 or above) is required to play this audio clip. Download the latest version here. You also need to have JavaScript enabled in your browser.
"Messages" – Critical Point feat. Vikter Duplaix
Audio clip: Adobe Flash Player (version 9 or above) is required to play this audio clip. Download the latest version here. You also need to have JavaScript enabled in your browser.
DOWNLOAD: FOR PLAYERS ONLY!
******
INTERVIEW WITH VIKTER DUPLAIX
Vikter Duplaix: I don't have any kids.
Muphoric Sounds: Ok…
Duplaix: And I don't cheat on women.
MS: Ok… That's a good thing to know and put out there at the start. [Laughter] So… How would you describe yourself as an artist?
Duplaix: That's a kind of tough one to describe. I think what I try to convey in my vocal styling is a sense of relaxation, sensuality, subtle confidence, not over the top but definitely an essence of being a very confident man without having to overstate that reality. And sonically, I like to paint pictures in people's minds where they can transport themselves from where they are at the moment and combine those two philosophies with the urban rhythms that move in my bones which comes from growing up in South West Philly—where it's edgy, a little dangerous, but at the same time, beautiful. I just jumble all those things together and basically that's what it sounds like.
MS: What you stated there is basically the essence of Bold and Beautiful. It definitely was a vibe — it was cool, sexy, relaxing, and laid back. I got that vibe from it.
Duplaix: That was more the sensual, laid backside of the spectrum. The International Affairs album is a little bit closer towards the urban experience with a lot more energy, a rock edge and house music, with some hip hop feelings. In terms of those two bodies of work, that was the difference.
MS: What do you prefer to make? The soul, house, broken beat, hip hop sounds. What's your thing?
Duplaix: I don't have a preference on a daily basis. Moods change for most people, and definitely with being a Libra, I'm in touch with the balance of life. There are times when I feel the need to be aggressive, respectfully so. There are times when I feel the need to be laid back but not to the point of being timid. It's always about me being perfectly balanced based on the way the universe is standing at that moment. So I'm opened to a lot of different things at different times.