Wednesday, March 31st, 2010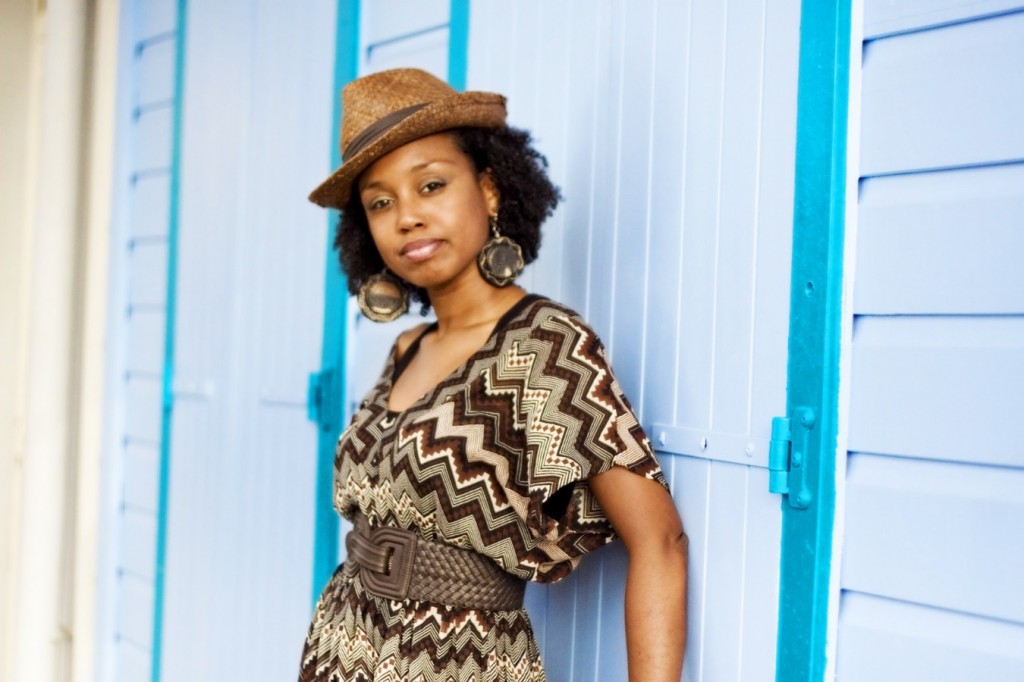 I've said it before and I will say it again, do not underestimate the power of social media. Artists not only have to create music and perfect their art, they also have to personally do the leg work to promote their music – from cold-calling emails to pitching themselves to media, with fingers crossed that the recipient will take the time to listen to their music. That is exactly what happened here. Meemee Nelzy sent an email via Facebook, introducing herself and music. Everything was available after the first click to hear her music and I was blown away.
Born in Paris, France and a native French West Indian, Meemee Nelzy, brings her rich heritage into her music. Her debut album Âme Nouvelle, was independently released last December and she has been steadily working with various underground artists. In 2008, she sang the hook to Large Professor's "Chill," a song which appeared on Dela's album, Changes of Atmosphere, and recently produced a song for Iman Williams.
Singing completely in French, her adlibs make you forget that English is not the language sung, which only highlights the dichotomy between music and culture. Meemee's music is âme nouvelle (nu soul), with a beautiful voice, and production to match. Watch Meemee's video for "L'Essentiel" and listen to "Soulagée" below. Nice vibe. Âme Nouvelle is available on here on eMusic.com.
"Soulagée"
Audio clip: Adobe Flash Player (version 9 or above) is required to play this audio clip. Download the latest version here. You also need to have JavaScript enabled in your browser.