Friday, January 29th, 2010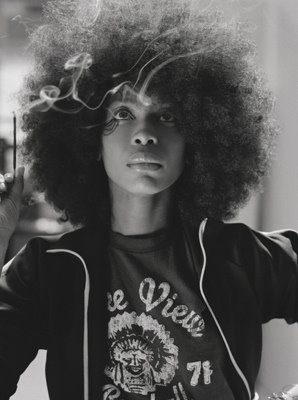 If you know me personally, you'll know how much I absolutely ADORE this woman's music. She does NO wrong. She's what I call "über-talented," incapable of whack, has this knack for finding amazing talent, working with nothing but best, and still manages to keep a high level of integrity in all she does.
I've scheduled my computer appointment for 3:33pm, and will be visiting ErykahBadu.com, where Erykah will be sending out the first song leak from the long-awaited A New Amerykah Pt. 2 Return of the Ankh' to her fans. I can't WAIT to get some Baduisms. Watch video below where she discusses the new album, which releases March 30th; one of the 'eargasm' highlights for 2010.
Thanks to BamaLoveSoul for the reminder!